Fully-Integrated Field
Campaigns
At C3 Public Strategies, we assemble fully-integrated field campaigns. No matter the size or scope of an issue, our firm has experience integrating into existing campaigns or building coalitions from scratch to support a wide range of field programs with unparalleled accuracy.
Our door-to-door programs are at the cutting edge of technological innovation. We create door programs that economize our client's budget and maximize engagement. All of our canvassers are thoroughly briefed, trained, and are provided regular feedback to ensure they are the best advocates to advance a campaign. Whether you need voter outreach or want to understand the pulse of a community, C3 implements quality door-to-door programs with unmatched oversight.
Door-to-Door Canvassing
Voter Identification
Voter Turnout
Ballot Harvesting
Voter Registration
With our own in-house phone service available to clients, we make sure to deliver a high-quality campaign message every time. From text message programs, to live personal conversations, our experienced staff can help you target the perfect audience and devise winning strategies to reach that audience effectively.
 Live Phone Dials
Patch-Through Calls
Mass Text Messaging
Interactive Text Messages
Robocalls
Telephone Town Halls
Data & Technology Consulting
Running an efficient campaign requires making good use of data and technology. C3 Public Strategies has the expertise to make sure your efforts are reaching the correct voters with the right messaging.  Through microtargeting and integration of the most advanced technologies, C3 can help you get your campaign started and manage your efforts throughout the campaign.
Voter Microtargeting
Messaging & Script Development
Data Management
Technology Set-Up
Consumer Data Matching
At C3, we recognize our clients sometimes need help cultivating relationships in the community to increase support for a local person or issue. Our team of campaign experts are leaders at identifying local influencers, identifying stakeholders and bridging relationships to advance our client's goals. We use winning strategies to keep the community engaged and transform passive supporters into persuasive advocates. 
Stakeholder Identification
Crowd-building & Event Turnout
Jeff Flint is the CEO of Core Strategic Group, C3 Public Strategies' parent company. He oversees all aspects of the firm, including client services, project management, business development, and managing the business. Jeff has over 30 years of experience in public relations and political campaigns.
David M. Wilson is the Chief Operating Officer of C3 Public Strategies, and a managing partner of the firm. David oversees all corporate and political clients as well as campaign grassroots management. David has a lifelong passion for politics and a deep understanding of direct voter contact through grassroots communications. 
A Sacramento native, David grew up in the political arena and has extensive experience in the industry aiding hundreds of municipal, legislative, and congressional campaigns. David's career has led him across California contributing to his expertise of California and its political geography. David resides in Newport Beach and anchors C3's Southern California office.
Vice President & Data Director
With experience on hundreds of campaigns at the local, state, and national level, Bryan McPartlan is an experienced political operative that specializes in voter targeting, coalition building, and campaign technology integration. Bryan played an important role in standardizing data operations and instituting new technologies across all of California's top targeted races making operations more efficient and ensuring data efficacy within campaigns. 
Bryan graduated from the University of California, Davis and resides in West Sacramento with his wife and his daughter.
Lane Koch is an expert grassroots strategist, a sought after writer, speaker, and political commentator.
In the summer of 2020, Lane founded of Grassroots Girl, a consulting brand specializing in providing customized voter-contact platforms for candidates, ballot initiatives and more.  With over 13 years of experience as a Republican field director and grassroots organizer, Lane provides management and senior-level strategy to help campaigns create and mobilize successful grassroots and field operations that result in winning campaigns. Not wanting to only help clients behind the scenes, Lane leveraged the power of social media by sharing daily tips on campaigning best practices and career advice for politicos and new candidates, drawing upon her classical political science training and real world experience. In doing so, Grassroots Girl became a recognized and respected brand.
Lane previously served as the Senior Vice President of EXPolitix and the National Director of Program and Business Development at Vanguard Field Strategies, where she drew on her experience and vast relationships to build effective grassroots teams to help clients succeed. 
In the 2018 election cycle alone, she helped manage the grassroots operations for more than 50 campaigns in 20 states.  Lane's achievements in the field together with the entire Vanguard team were honored as the nation's No. 1 paid field program.  Vanguard received the "2020 Reed Award for Best Use of Paid Field Program."
As someone who has toiled in the field for campaigns of all sizes, Lane knows firsthand what it takes to mobilize large groups of volunteers with a too-often small staff in which the hours can be long and unforgiving.   
Lane understands the importance of expanding the universe of grassroots beyond the party faithful and individual stakeholders.  She specializes in helping campaigns identify, recruit and mobilize volunteers who are new to the world of politics and campaigns.  
Lane spent over a decade working for Republican elected officials and candidates at the national and state level where she has held nearly every title and leadership position in grassroots field operations. 
Lane's national political experiences includes her work with the National Republican Committee's victory grassroots efforts in Missouri to get out the vote for the McCain- Palin ticket in 2008 and the Romney-Ryan ticket in 2012.  Both presidential campaigns were successful in Missouri and she was part of the leadership team for the only state team in the country that delivered a battleground state for McCain-Palin.   
Lane served as Deputy Political Director for Missouri Senator Roy Blunt's successful U.S. Senate campaign in 2010 and later served as Small Business Liaison for the senator, building relationships with job creators and ensuring their concerns were heard by their elected leaders.  She has also planned, managed and executed grassroots operations for initiative petition campaigns as Political Director for the issue-advocacy division of Pelopidas.  Lane got her start as a field representative for Missouri Senator Christopher "Kit" Bond helping constituents navigate the federal bureaucracy.  
Lane graduated from Taylor University with a degree in Political Science and is currently studying to receive her Masters in Campaign Management from George Washington University. 
Due to her passion in fostering young professional, female, and minority engagement in the Republican Party, Lane dedicates time volunteering her skills and talents as the Missouri National Committeewoman for the Young Republican National Federation, an auxiliary of the Republican National Committee and as Vice President of the St. Louis Young Republicans.
Lane and her family call suburban St. Louis, Missouri home.
Associate Vice President and Director of Operations
Scott Borges is a political operative with over a decade worth of experience working in the trenches of campaigns across the nation.  With over 75 races under his belt, Scott has served as a Field Director and Campaign Manager for top targeted races at the state and national level. As a Field Director, Scott has hired, trained and supervised walk crews that have knocked over 1.5 million doors.
Scott graduated from Sacramento State University and resides in Sacramento.
Mark Davis grew up in the California political world from a family with deep industry ties. Mark started as an intern at C3 Public Strategies and has risen up through the ranks to be an Assistant Account Executive. Mark has experience both working on campaigns, as well as doing candidate recruitment and opposition research for campaigns. Mark graduated from Chapman University and resides in Orange County.
Katie Matson is a native of Huntington Beach and a proud Republican. Katie currently attends Orange Coast College as a nursing major. Katie joined the firm's team in 2019 to assist in administrative responsibilities and has played an invaluable role in recruitment since being hired.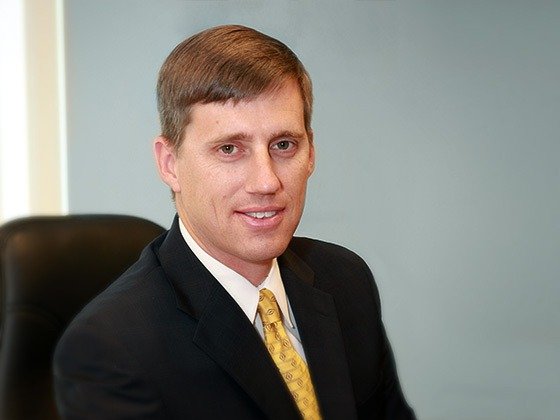 C3 Public Strategies plays an important role in the Core Strategic Group of companies. When it comes to direct contact with voters, C3 is at the front end of new technology, creating targeting, and employs top of the line training for employees dealing with issues in the community. C3's diverse talents will be able to plug in to any ground campaign and further the message towards victory.
PRESIDENT / CEO - CORE STRATEGIC GROUP
"I hired C3 Public Strategies to provide strategic advice on my campaign for Irvine City Council. C3 provides timely and effective text programs and have a team of people ready to respond at a moment's notice to all campaign inquiries."
"When I was running volunteer phone banks and canvassing operations, C3 Public Strategies perfectly filled our needs. They advised us on targeting voters, writing scripts, and providing all the technology and support needed to run a county party operation. Their expertise helped us coordinate efforts for campaigns at the local, state, and national level."
"When I want to win an effort on the ground, I call C3 Public Strategies. They know how to build an effective field campaign that targets the right voters."