C3 Public Strategies is a political consulting company specializing in field campaigns and door-to-door programs. Our team is composed of a diverse team of talented professionals who are focused on creating the C3 difference. We also employ thousands of canvassers across the country to deliver messages on behalf of our clients. In addition to our canvassers, we have seven full-time team members based in offices in California, Texas and Washington DC. We wanted to take this opportunity to share a little bit more about our C3 team.
David Wilson –
Chief Operating Officer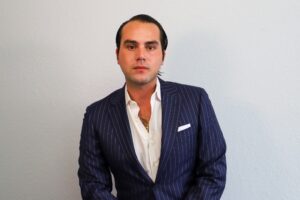 Having grown up in Sacramento, CA, I have always been interested in politics. I began my political career at 14 years old while volunteering for my local congressman. I started my first company at age 22, searching for candidate information in dumpsters and compiling reports—a job I refer to as "mail tracking." Dumpster diving in one area proved successful and my one-man business grew substantially. C3 Public Strategies was developed in 2018 in partnership with Jeff Flint, a leading, national public affairs expert. I now lead a team of full time employees and over 1,000 canvassers across the nation as the Chief Operating Officer of C3.
I grew up in Paso Robles, CA and have been married for four years and have a two and a half year old daughter and a newborn son. I received my Bachelor's Degree in Political Science from the University of California, Davis. When I'm not watching the NFL, I enjoy taking my family on hikes to the river and the arboretum. We enjoy spending more time being outdoors. This year, As my family expands with the birth of my second child, I want to be more intentional about creating work-life balance to have more time with my kids.
Bryan McPartlan –
Vice President and Data Director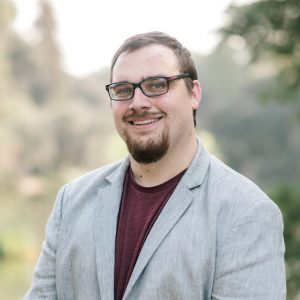 Scott Borges – Account Supervisor and Data Assistant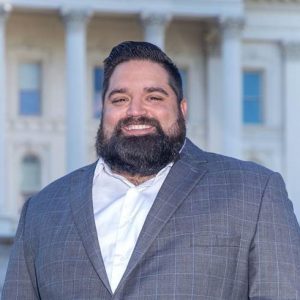 I grew up in a small town outside of Sacramento, CA and attended California State University, Sacramento where I graduated with a Bachelor of Arts degree in Government. My hobbies include fishing, camping, or anything that I can do to unplug and relax. A little known fact about me is that I auditioned to play Spanky in The Little Rascals movie from the 90s.
I was raised in Westminster, CA with my grandparents, parents, and siblings. I graduated with magna cum laude distinction and a Bachelor of Science degree in public administration with a concentration in criminal justice administration and minor in communications at California State University, Dominguez Hills. I enjoy having substantive conversations and learning from unique experiences and journeys to aid my own development. As a result of COVID and our time in quarantine, I found that I like baking and cooking. I love working towards a goal, the results are so satisfying! I enjoy long walks and listening to inspirational podcasts such as Oprah's Super Soul Conversations to close my exercise rings. My 2021 goal is to work on being fully present. I aspire to walk with purpose and lead every day with intention. 
Nikkie Nguyen – Account Executive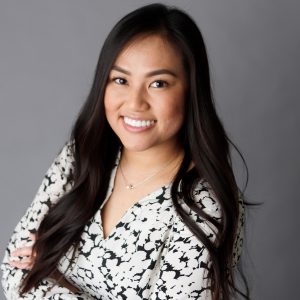 Mark Davis – Account Executive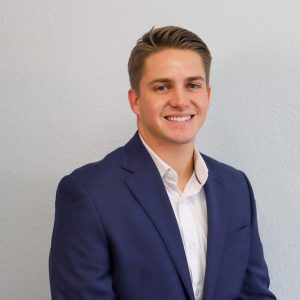 I was raised in Long Beach, CA and grew up around politics, as my parents have worked on several campaigns at the local, state, and federal level. I recently graduated from Chapman University in May of 2020, earning multiple degrees in political science and communication studies. In 2021, I hope to develop my management skills to help me manage my own canvassing crew to a level that satisfies our client and is successful for the company. Outside of work, I enjoy spending time with my family and I am a huge sports fan. I love watching college football and getting out and playing golf when I find the time.
I was raised in Huntington Beach, CA  with my single mom and two younger brothers, Jacob and Nathan. I currently attend Orange Coast College and hope to transfer to California State University, Long Beach where I plan to obtain a degree in Public Administration. My goal for this year is to move out of my family home and into a place of my own. Outside of work I enjoy working out and spending time with friends.
Alexa Tangonan – Senior Account Coordinator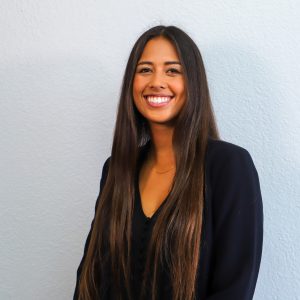 Katie Matson – Account Coordinator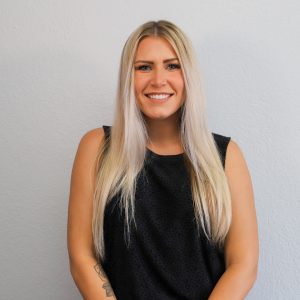 I was raised in Huntington Beach, California with my parents and two sisters, Kasey and Kelly. I am currently a student at Orange Coast college and plan to transfer to a nearby four year University to obtain a bachelors in Political Science. My goal for 2021 is to complete extra college courses to help me graduate from school in a timely manner, as well as to prioritize my health and fitness. When I am not in the office, you can typically find me at the gym or the beach if the weather permits.